Coffee with Lion's Mane & Rhodiola
PERFORMANCE Coffee with Lion's Mane and Rhodiola Rosea
Regular price
Sale price
£9.99 GBP
Unit price
per
Sale
Sold out
Our signature Lion's Mane is known for its strong anti-inflammatory and antioxidant abilities and combined with Rhodiola Rosea it can give an increase in mental capacity, concentration and performance.
Combined with our instant coffee it is super easy to make, giving strength, energy and focus when needed with every serving containing approx 1000mg of superfood extract. 
Easy to make: Just add hot water (milk and sugar if desired)
100g contains approx 40 servings
200g contains approx 80 servings
Share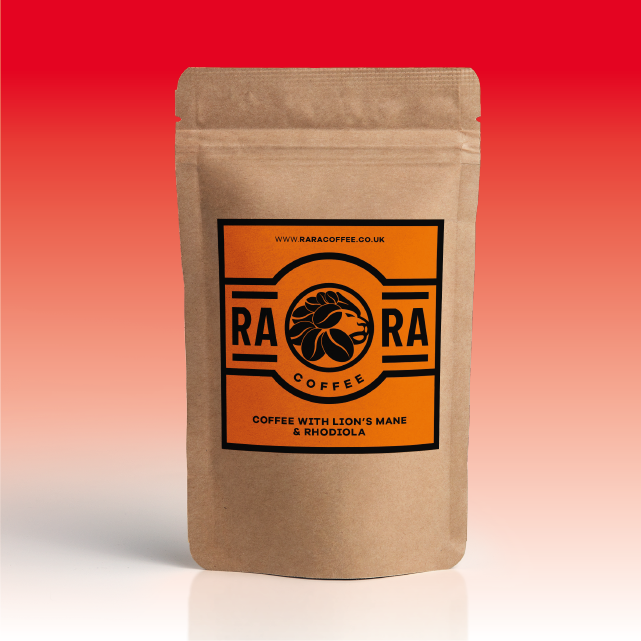 Great Coffee & Service
This coffee is easy to make and the mushroom flavor in this coffee is not overpowering, adding a subtle earthiness which I found unique and tasteful. I normally get jittery after my afternoon cup of coffee, but this blend didnt have the same impact and helped to calm my nerves instead.