Coffee with Lion's Mane & Maca
ENERGY Coffee with Lion's Mane & Maca
Regular price
Sale price
£9.99 GBP
Unit price
per
Sale
Sold out
RARA ENERGY Coffee with full roast arabica coffee and a blend of Maca and Lion's Mane.
Maca is one of the more commonly used nootropics and is an adaptogenic supplement originating from the Peruvian Andes that is known to increase mental clarity and increase energy. Combined with our signature Lion's Mane that has strong anti-inflammatory, antioxidant and immune boosting abilities these nootropics work with our coffee to provide an all round balanced cup of delicious coffee. Each serving contains approx 1000mg of our Lion's Mane & Maca supplements.
Easy to make: Just add hot water (milk and sugar if desired)

100g contains approx 40 servings
200g contains approx 80 servings
Share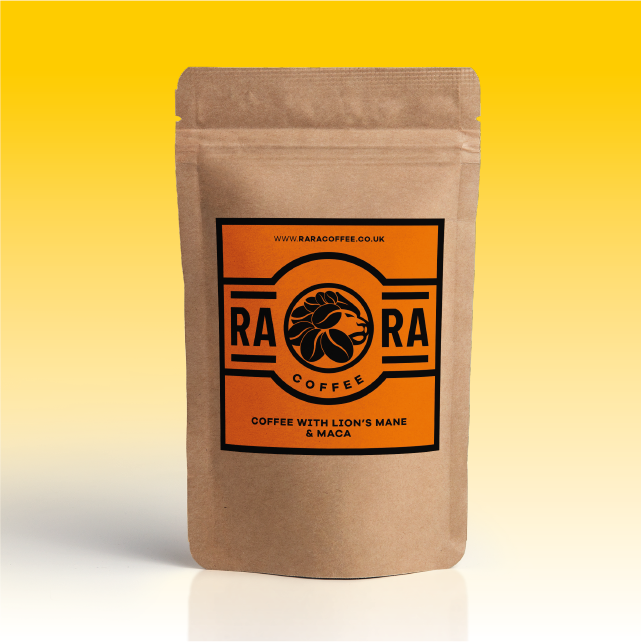 Very good Shroom Coffee relaxing calming and mental clarity in every cup !!
Very good Shroom Coffee relaxing calming and mental clarity in every cup . Its nice tasting smooth and not overpowering