RaRa Coffee
Decaffeinated BOOST Mushroom Coffee for a Boost in Energy
Regular price
Sale price
£13.49 GBP
Unit price
per
Sale
Sold out
Mushroom caffeine free premium coffee blend with adaptogen Chaga to give a natural boost in energy without the caffeine usually found in coffee.
Premium Arabica coffee mixed with Chaga known over centuries to boost immune system health and function. This coffee blend really is the power you will want to boost your day.
Contains approx. 1000mg of Chaga in every serving.
How to prepare: Add hot water and milk, if needed. Simple. No fuss. All that wonder in one cup waiting for you to enjoy!
Share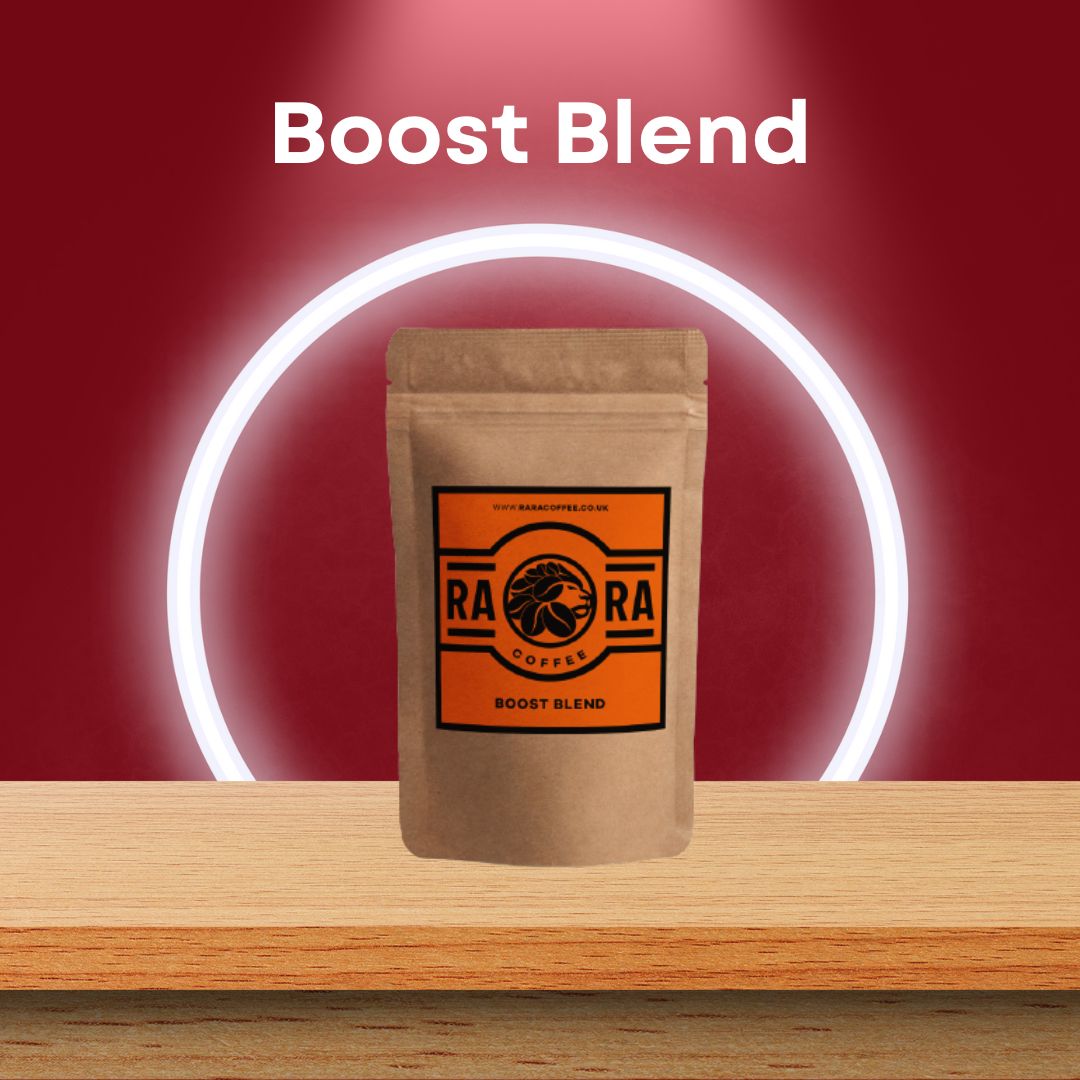 Decaffeinated BOOST Mushroom
If you're a coffee lover who's looking to reduce your caffeine intake but still savor that rich, aromatic coffee flavor with added mushrooms, Rara decaf mushroom coffee might be the intriguing option you've been looking for. I have brought this Decaf Mushroom Coffee and I must say it was a pleasantly surprising experience which gave me a much needed boost too!!!