RaRa Coffee
BOOST Mushroom Coffee with Chaga Mushrooms for a Natural Immune Boost
Regular price
Sale price
£13.99 GBP
Unit price
per
Sale
Sold out
Mushroom coffee blend with Chaga.
Premium Arabica coffee mixed with Chaga known over centuries to boost immune system health and function. This coffee blend really is the power you will want to boost your day.
Contains approx. 1000mg of Chaga in every serving.
How to prepare: Add hot water and milk, if needed. Simple. No fuss. All that wonder in one cup waiting for you to enjoy!
Share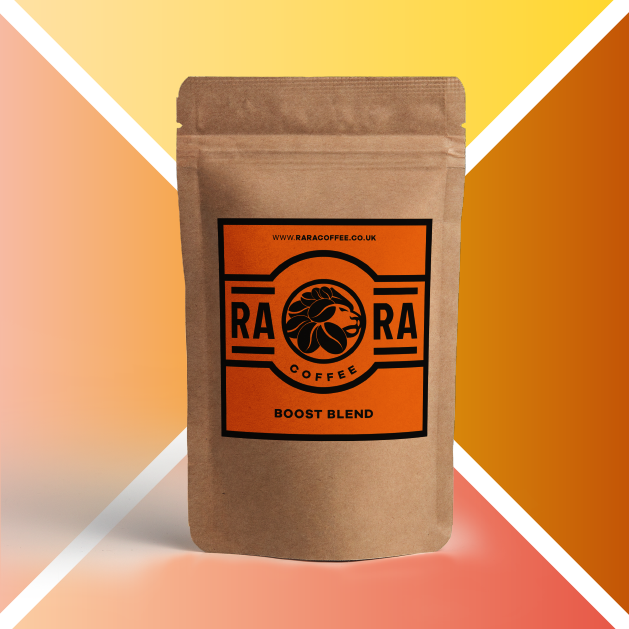 Great coffee, really gave me energy
I have been feeling really low on energy and lethargic but love drinking coffee and usually this makes me even more tired so wanted to try a mushroom coffee that would give me some energy. RARA Coffee thank you so much, it was just what I needed! Felt so energised after drinking this coffee!
Must Buy Mushroom Coffee
If you are thinking about embarking on a spiritual journey or a seasoned Mushroom Coffee drinker this is a must buy Mushroom Coffee. I have tried the majority of offerings of Shroom Coffee companies and this is one of the best with a lot of different combinations of Mushroom Blends. I like the fact that they are easy to understand labels ie Ultimate Focus , Relax, Stimulate so you know what to expect !! Recommend highly to you guys and friends and family !!!